After Hours Waterpark Event
Looking to experience Colossalcon beyond the panel rooms? Exclusively for Colossalcon attendees, we are offering an opportunity to enjoy the water park after-hours!
The following items are prohibited:
-Weapons
-Outside food and drink(not purchased at the kalahari)
If you have any prohibited items, you will not be permitted to enter the waterpark. You may however bring food and drink purchased at the Kalahari into the water park.
For $40, you get access to the waterpark from 11pm-3am on Saturday night where you can cosplay, take photos, enjoy the restaurant and bar, and most indoor attractions that the waterpark has to offer! At this time, we are planning to sell the wristbands for these events at the waterpark ticket booth in the convention center beginning at 9:30am throughout the day and, starting at 10pm each night, outside the waterpark.
Date and time: Saturday 11pm -3am
Kalahari Indoor Waterpark
Admission: $40
Passes can be purchased next to the admission booth during the following hours:
Friday: 11am-midnight
Saturday: 9am-9:45pm next to admission, 10pm – 3am or until we run out outside of the waterpark entrance.
If you're staying at the Kalahari, you get waterpark wristbands with your room for their normal waterpark hours, but If you'd like to hit up the waterpark during the water park party at night without non-attendees around, then this is a great time. We are limited to selling 1500 entries. Food and drinks will be available inside the waterpark during the event.
Please note you are required to show your ID to purchase alcohol. This means that if you plan to purchase drinks during the event, you must have your ID on you in order to do so! Last call for drinks will be at 1:30am in the waterpark.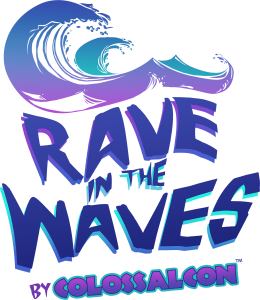 Saturday at Colossalcon Texas, join us by the wave pool for Rave in the Waves! Get ready to dance the night away to the hottest grooves from:
DJ Amaya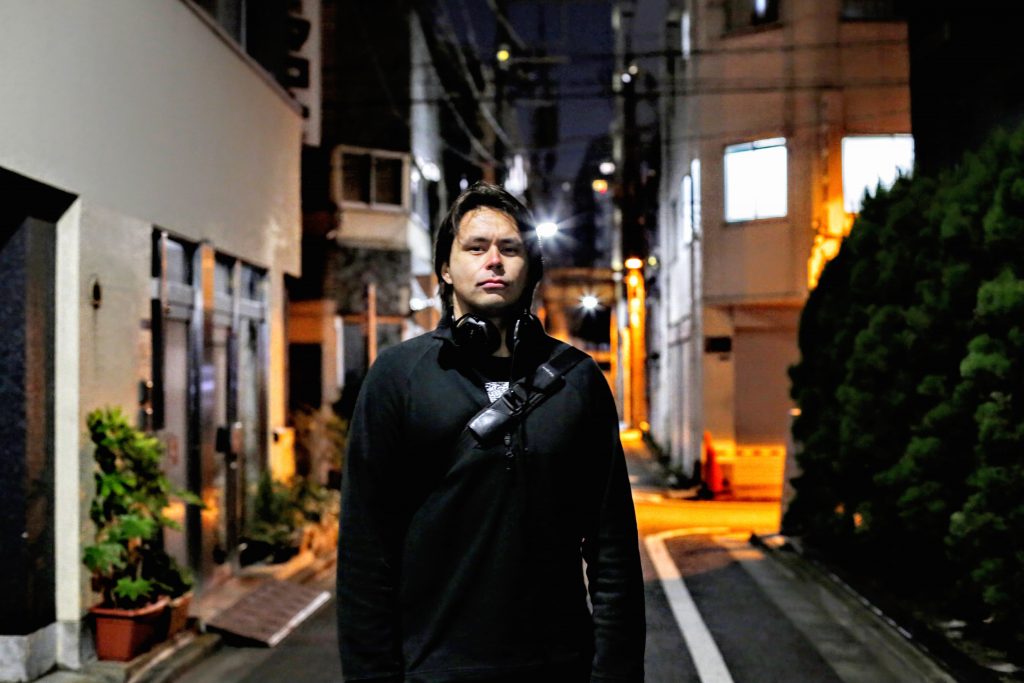 Notorious American J-Pop/K-Pop Remixer, Composer, Skilled Instrumentalist, and Producer, DJ Amaya began making waves when he started introducing audiences to Japanese dance music at anime conventions across the USA, which led to him playing shows in Japan, Singapore, and Sweden as well. Along the way he released 4 full length albums of original music, collaborated with Japanese artists, and has been commissioned to produce tracks and remixes for artists around the globe.
2014 Amaya formed MINIKOMA☆ with popular J-Pop/K-Pop cover artist "Yabisi", together the duo create original songs in Japanese that span many genre's, and released their first full length album in Japan "EYES" in April 2016, and performed live to a packed crowd at Anime-Expo 2016 at the Los Angeles Convention Center.
July 2016 DJ Amaya contributed a remix for Re:animation's Remix Compilation "Re:boots Legendary Anime Song Remixes" which features prominent bootleg remixers from the anisong community worldwide. Public Musume's album "初恋とはなんぞや" features the track "おちんぎんちょうだい" with music produced by DJ Amaya. Furthermore, late July 2016 also will see the release of "Brilliant Connect" by ex-Rhymeberry member 信岡ひかる(Nobuoka Hikaru) which was composed/arranged By DJ Amaya in collaboration with 里本あすか (Pastel Pants).
Links:
http://www.twitter.com/djamayaofficial
http://www.facebook.com/djamayaofficial
http://www.instagram.com/djamayaofficial
Recent Works:
DJ AMAYA – NOTHING IS ORIGINAL
https://youtu.be/ZiYigduZWig / https://djamaya.bandcamp.com/album/the-impossible-dream
MINIKOMA☆ – HURRICANE
https://youtu.be/nGhsKNW7CTc / http://tower.jp/item/4221272/EYES
パブリック娘。 – おちんぎんちょうだい
https://youtu.be/Rlfc3M-EmWs / http://goo.gl/70bHUY
LinQ – Supreme (DJ AMAYA VS. GROOVEBOT REMIX)
カナスタ – アンチ・クロック・ディスコ (DJ AMAYA VS. GROOVEBOT REMIX)
Especia – ミッドナイトConfusion (DJ AMAYA VS. GROOVEBOT REMIX)
田村直美 – ゆずれない願い (DJ AMAYA VS. GROOVEBOT REMIX)
Speedycake

One of the few DJs that specialize in Japanese music in North America is dj speedycake with his stunning blend of global styles of Happy Hardcore. Seasoned in the unique sound of Japanese Hardcore fresh from the Tokyo underground and combining it with the captivating elements of Otaku culture, dj speedycake brings crowds a unique taste of an old style. Merging the happy melodies of old school rave music with the global craze of Anime, dj speedycake blows away crowds with high adrenaline versions of the crowd's favorite Japanese and Anime songs. Rising into popularity from his work on Swedish pop song Caramelldansen, dj speedycake has defined a new type of internet sensation of high speed music and Anime dances with several CDs on Exit Tunes and thousands of videos made by fans on Nicovideo and Youtube with millions of views.
DJ Haji
Haji is a local DJ from Cleveland specialized in mixing primarily Drum and Bass. Starting with an interest in electronic music 2012, he became quickly immersed in the fast paced music of Drum and Bass. Since then, Haji's goal is to bring hard fast paced sets to all types of crowds, whether they are anime convention attendees or fans of electronic music and club goers. With a healthy dose of Neurofunk, Jump Up, and Breakbeat, Haji is the embodiment of phrase "The only way to win is by going fast"