After Hours Waterpark Event
Looking to experience Colossalcon beyond the panel rooms? Exclusively for Colossalcon attendees, we are offering an opportunity to enjoy the water park after-hours!
The following items are prohibited:
-Weapons
-Outside food and drink(not purchased at the kalahari)
If you have any prohibited items, you will not be permitted to enter the waterpark. You may however bring food and drink purchased at the Kalahari into the water park.
For $40, you get access to the waterpark from 11pm-3am on Saturday night where you can cosplay, take photos, enjoy the restaurant and bar, and most indoor attractions that the waterpark has to offer! At this time, we are planning to sell the wristbands for these events at the waterpark ticket booth in the convention center beginning at 9:30am throughout the day and, starting at 10pm each night, outside the waterpark.
Date and time: Saturday 11am -3am
Kalahari Indoor Waterpark
Admission: $40
If you're staying at the Kalahari, you get waterpark wristbands with your room for their normal waterpark hours, but If you'd like to hit up the waterpark during the water park party at night without non-attendees around, then this is a great time. If you intend to buy alcohol, please show ID to the Kalahari staff prior to entering the waterpark, and they will put a 21+ wristband on you. We are limited to selling 1500 entries. Food and drinks will be available inside the waterpark during the event.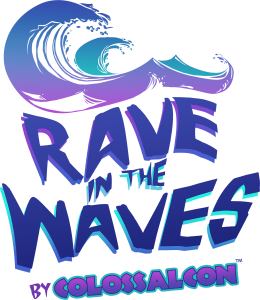 Info coming soon!