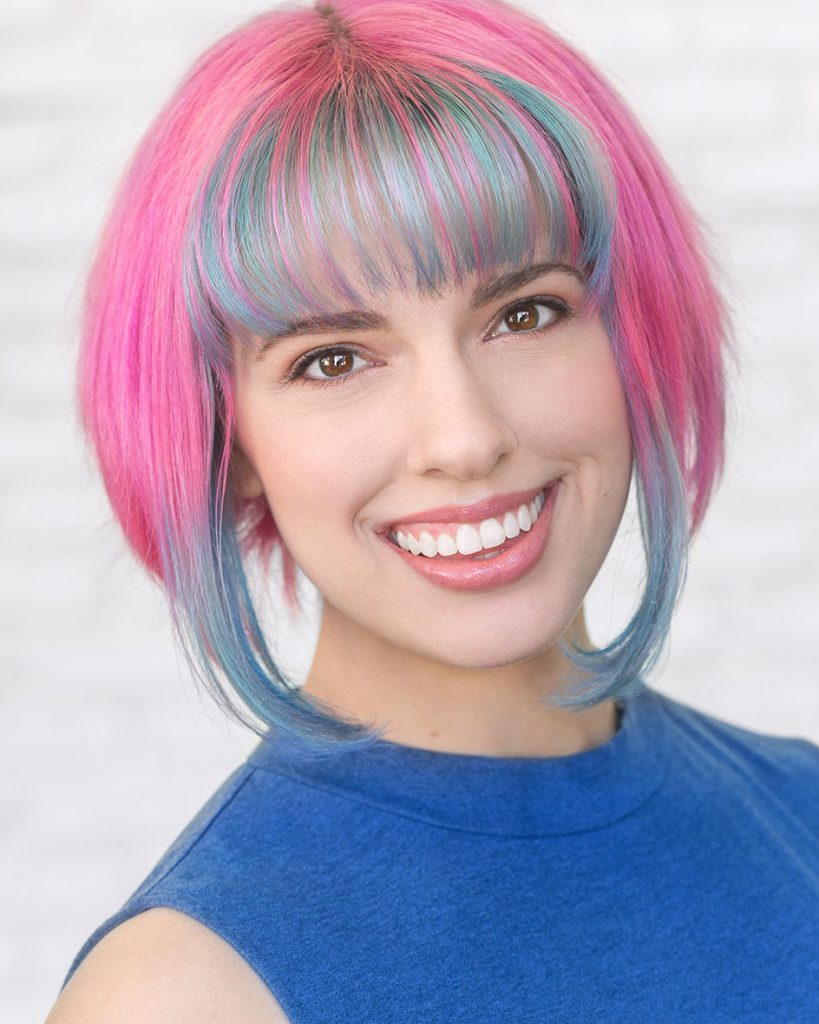 Kayli has loved performing both as an actor and singer from a young age, but having moved over a dozen times as a child, was never able to participate in local theater like they wanted to. Still, she was determined to make her dreams come true! She fell in love with anime, and in middle school, found comfort and friendship in creating song covers, writing and voice acting online.
Before choosing to pursue voice over full time, Kayli also studied in Otsu, Japan for 3 months, working on a cruise ship, and Sydney, Australia for half a year singing and playing guitar on the streets between classes.
Today, you can hear her as a colorful and chaotic cast of characters including Keqing (Genshin Impact), Alice (Sword Art Online), Emilia (Re:Zero), Clara (Welcome to Demon School, Iruma-kun) and many more!
In addition to being an actor, Kayli is also a professional writer, lyricist, and singer with a certification in audio engineering (they're not a professional, but know a few tricks!). They also have a YouTube channel with a following for their English cover songs. She adapted, recorded guides for, and helped direct the opening of both Cells at Work English dub openings, and adapted and sang all of Clara's family songs in Welcome to Demon School, Iruma-kun (yes, they play every member of the family!). She is also both the singing and speaking voice of Quna in Phantasy Star Online 2!
Outside of work, they enjoy being active and love going on adventures! You'll find them in the gym lifting most days, and outside enjoying a nice hike or climbing something they probably shouldn't be! She's also a huge foodie and could talk to you for hours about how to perfectly construct a gourmet donut!
Fun fact: she has sung and appeared in a music video for a single released by j-pop singer Yun*Chi, which was released when they were living in Japan. She is also a part of the virtual idol group Interlunium, an 11 member group that releases original music and story. She even designed her own character, Akira!
Follow her gremlin adventures online via Instagram or Twitter @kaylimills or TikTok @thedonutgremlin