After Hours Waterpark Event
Looking to experience Colossalcon beyond the panel rooms? Exclusively for Colossalcon attendees, we are offering an opportunity to enjoy the water park after-hours!
 The following items are prohibited:
-Weapons
-Outside food and drink(not purchased at the kalahari)
If you have any prohibited items, you will not be permitted to enter the waterpark. You may however bring food and drink purchased at the Kalahari into the water park.
For $40, you get access to the waterpark from 11pm-3am on Saturday night where you can cosplay, take photos, enjoy the restaurant and bar, and most indoor attractions that the waterpark has to offer! At this time, we are planning to sell the wristbands for these events at the waterpark ticket booth in the convention center beginning at 9:30am throughout the day and, starting at 10pm each night, outside the waterpark.
Date and time: Saturday 11pm -3am
Kalahari Indoor Waterpark
Admission: $40
Passes can be purchased next to the admission booth during the following hours:
Friday: 11am-midnight
Saturday: 9am-9:45pm next to admission, 10pm – 3am or until we run out outside of the waterpark entrance.
If you're staying at the Kalahari, you get waterpark wristbands with your room for their normal waterpark hours, but If you'd like to hit up the waterpark during the water park party at night without non-attendees around, then this is a great time. We are limited to selling 1500 entries. Food and drinks will be available inside the waterpark during the event.
Please note you are required to show your ID to purchase alcohol. This means that if you plan to purchase drinks during the event, you must have your ID on you in order to do so! Last call for drinks will be at 1:30am in the waterpark.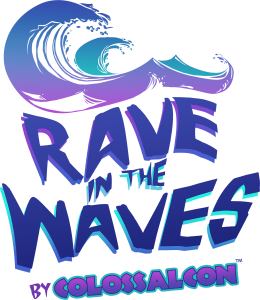 Saturday at Colossalcon Texas, join us by the wave pool for Rave in the Waves!  Get ready to dance the night away to the hottest grooves from: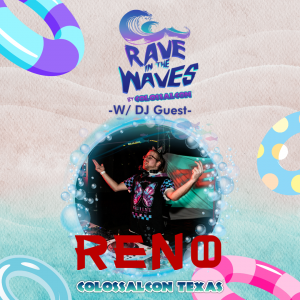 Every time we fall asleep, we enter an entire new world. In this new world, we
experience dreams. Now, what if we could control this world?
If we spend on average a third of each day asleep, why not create a safe space for
ourselves? Why not create a perfect reality? Why not create Utopia?
Reno invites you on an adventure to the Dreamscape. A dreamscape created by the
love of music. Influenced by artists ranging from Boombox Cartel, Deadmau5, and Lil Texas.
Reno brings 110% to every performance. He has played many events, including San
Japan, Norman Music Festival, Daybreak Music Festival, and an after hours residency at FLUX
(OKC). He has performed alongside artists such as TYNAN, Carbin, Eliminate, Champagne
Drip, and Seattle techno/house legend Donald Glaude.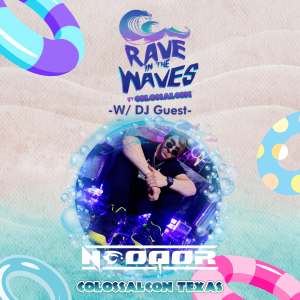 "Somewhere on the outskirts of Dallas, Texas, there sits a dude furiously cranking out loud & aggressive electronic noises which–much to the displeasure of the vast majority of the world's population–he and many others consider "music".
This dude, also code-named "NeoQor", has managed to commandeer several high-powered audio systems, projecting this dangerous noise from atop stages in every corner of the United States & into hundreds of thousands of ear cavities all over the world, dealing insurmountable levels of damage to hearing and general sense of safety.
This so-called "music", has been deemed a menace to society and a public health hazard by authorities, as it has been shown to induce undesirable effects in its listeners. Such effects include:
-Uncontrollable body spasms
-Gratuitous whistle-tooting
-Unsolicited "collab bro?'s"
-Inappropriate fist-pumping
-Phat hakk-chucking
-Street brawls
…and the occasional case of melted face.
And yet—this dude does not stop. Like a machine, he continues on relentlessly, cranking out more and more of this "extreme rave music" unblinkingly and without any hesitation or second thoughts.
God help us all…"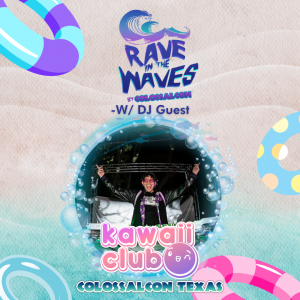 Kawaii Club is a Filipino-bred, Texas based producer and DJ who's been at it for over a decade. With the rise of melodic bass music, lofi, and anime influences in the industry; he's used these to his advantage to build his brand and gain recognition over these most recent years. With the transition from Oklahoma to Texas, he quickly gained the eyes and ears of many, combining his anime and pop culture interest with his open format ability, his sound ranges as far as what can only be described as heavy kawaii drops.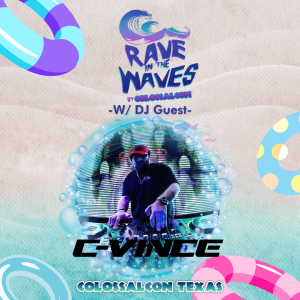 C-Vince has been performing all around Texas for the past 10 years in Houston, Corpus Christi, Dallas, Round Rock, Galveston, and San Antonio. Born and raised in Houston, TX, C-Vince started out as a dubstep DJ he now specializes in melodic bass music, electro house and g house. In his off time you can catch him streaming games on Twitch or watching Anime. For video games he enjoys playing Fire Emblem and Pokémon and for anime some of his favorites include Fate/Zero, and FLCL. This will be his 2nd ever convention DJ set so come check out this 10 year veteran on the decks at Rave in the waves!