The Cosplay Meet & Greet is for any cosplayer new to the scene or a veteran to see fans, make new friends & fans, and sell prints/merch for free. The event will be held Saturday of the con (November 20th) from 11am – 3pm. All you have to do is fill out the form to enter!
Particpating Cosplayers
LevanMarieCosplay and C.M. Cosplay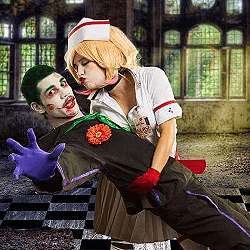 Hello lovelies we are LevanMarie Cosplay and C.M. Cosplay we are a married cosplay duo who has been cosplaying for 6+ years,we both have done multiple charity events,judging cosplay contest we are just a couple of cosplayers who fell in love in the convention scene and cosplaying scene we just want to spread the love and fun of cosplay to the world.
Follow Them:
---
RoseZ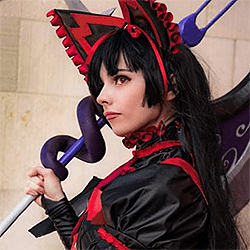 Rosez is a cosplayer, seamstress, foamsmith, gamer and so much more, with a deep rooted passion for all things geek. Rose uses cosplay as an outlet to show off her favorite fandoms and creativity. From comic books, anime, video games, original creations and more, she has done it all! Over the years she has be honing her skills and has won numerous awards. This makes her a great source of knowledge on cosplay crafting. Get to know RoseZ more at Colossalcon Texas.
Follow RozeZ:
---
Riptyde Cosplay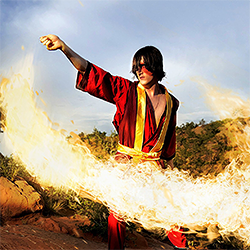 Riptyde Cosplay is a cosplayer from the central Texas area. He cosplays from all sorts of fandom from Legend of Zelda to Avatar the Last Airbender. His focus is on bringing characters to life and he's known for playing his character at all sorts of events!
Follow Riptyde Cosplay:
---
Paradox Cosplay
Yerah, also known as Paradox, is a Puerto Rican cosplayer, foamsmith, seamstress, model, photographer/photo editor and proud US ARMY veteran currently living San Antonio, Texas. She's been bringing characters to life since 2012 and to this date she's cosplayed over 60 different characters. Yerah's goal is to show others that you can achieve anything you put your mind into, all while enjoying the process. Don't be afraid to learn new things, have new experiences, make new friends, be creative, test your limits, be yourself and most of all have FUN!!!
Follow Paradox Cosplay:
---
Kagonineko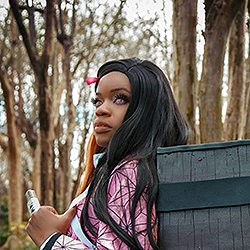 Hiya kagonineko (twin b)
Age 27 years
been cosplay for 9 years
Mother

I always want be to voice in cosplay community /black cosplayer. i want to show other that it doesn't matter what skin you are. you can push to become cosplayer. I want to give advice to new comers into cosplay community. How put yourself out there more.
Follow Kagonineko:
---
Kinryu goldendragon cosplay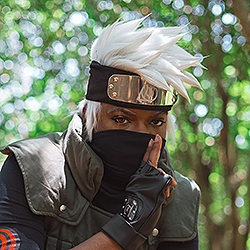 Hiya my name is Klaus or you can call me (yang from Rwby) I have twin sister name shavette washington lol yes we both are cosplayer I'm 27 years old turning 28 in December ,I been cosplaying for 9 years now and I learned how to make cosplay armor, props and I want to do more
Follow Kinryu Goldendragon Cosplay:
---
Venture Bros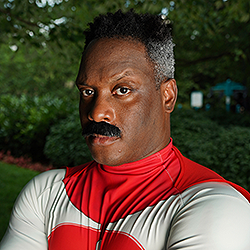 Venture Bros is an award winning cosplayer out of Chicago who has moved back to Texas! With a variety of over 50 cosplays he builds armor, sews, makes wigs, and specializes in making his cosplays as afrocentric as possible while keeping the characters general look. Having fun with other cosplayers and teaching others how to cosplay has been my favorite aspect of being in this community!
Follow Venture Bros:
---
Keira Lex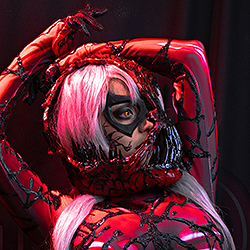 Méxican Cosplayer wanting to meet my USA fans for the first time. Started in 2019 and ready to try go to the next step.
---
Akatsuki Biscuits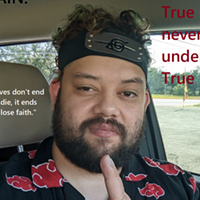 Hello I am Akatsuki Biscuits, the last true Akatsuki. From behind the scenes I helped navigate the upcoming Tech boom for all Akatsuki members. Today, I know the truth of our endeavors and have spent my time correcting the wrong doings in honor of my brothers Itachi and Nagato. I bring awareness to Small Businesses around the country via Facebook and Tiktok. Its my greatest passion, providing a platform that enables others to see my people succeed in this world doing what they love. Support Small business or face the wrath of the Akatsuki!!
Follow Akatsuki Biscuits:
---
Peaches n Pandas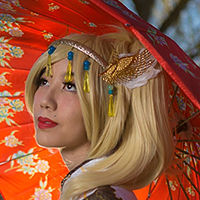 Peaches n Pandas is a cosplayer and model based in Houston, Texas. This is her 10th year of cosplaying with her roots starting in Utah. Her journey into cosplay started with her first anime convention which sparked her to make a cosplay with her father. From there the passion and love for the hobby grew, and a lot of her cosplays are derived from original concept designs that add a personal twist to the character's design. Cosplay is all about having fun, and it's important to simply do what what your love in your own way.
Photo by
Duc Tran
Follow Peaches n Pandas:
---
LadySavage365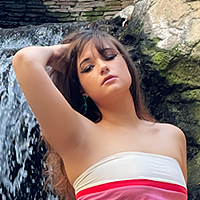 Hello, my real name is Cierra. I am a Texas cosplayer that is pretty well known in the community. I've been cosplaying for about 5 years and have a passion for odd/unique cosplays that I am most known for. I love to to make people laugh and make it rememberable for the next time we cross paths, rather it be IRL or online. I would say I am very humble people person when it comes to just about anything. Getting to show off my skills to old and new friends is a reward on it's own. Not only do I love to share my passion I love to share memes as well. 🙂
Follow LadySavage365:
---
Cy My Guy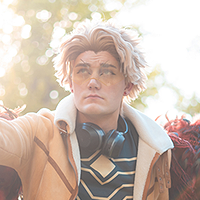 Hey there I go by Cy, thanks for stopping by! Seeing unique and interesting moving props from cosplayers is what inspired me to first venture out of my comfort zone & experiment with making bigger projects. I try to do a little bit of the same for others by displaying some of the things I have come up with and built over time, as well as answering any questions people might have. I've brought my bigger props to this event for that very reason, in an attempt to inspire cosplayers to make amazing props in the future & continue growing the community <3
Photo by
zdbimages
Follow Cy My Guy:
---
Charming Kitsune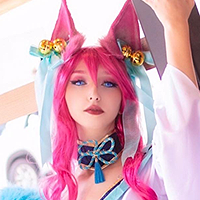 Hello! I'm charming or Celine, I love cosplaying Fox characters and I'm a huge league of legends addict. I've been cosplaying for a couple years now but I love meeting new friends! Come be charmed by the kitsune!
Photo by
deaththeasian
Follow Charming Kitsune
---
Magical Moments Princess Parties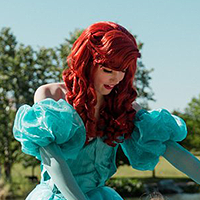 Magical Moments Princess Parties offers costumed character entertainment for children's parties and public events! We have experience of 7 years previously doing countless parties and events! Here at Magical Memories Princess Parties, we strive to make your child's next party special! Our goal is to give every child we meet a magical moment that leaves a lasting impression! Dream big princess! Magical Moments are a dream come true! Magical Moments Princess Parties is located in Austin and serves surrounding cities!
Follow Magical Moments Princess Parties
---
All Things Lauren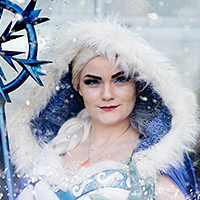 My name is Lauren, and my presence shouldn't be taken lightly. I am a photographer, a cosplayer, a videographer, a gamer, and a makeup / special FX artist. I am obsessed with anime, a Disney fanatic, a Marvel enthusiast, and a comic book lover. I have been a cosplayer for 5 years and a photographer for 10, I have guested for about a dozen conventions, have hundreds of photoshoots under my experience belt. I have been featured for my work as a cosplayer, model and a photographer. And I have no intent of slowing down. I am persistent and determined, and have lots of tricks up my sleeve and steady goals in my heart. I look forward to meeting all of you, and I hope you'll follow my journey as I continue to learn, and grow into the woman I am destined to be.
Follow All Things Lauren
---
Altaivira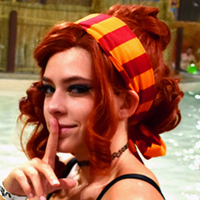 Hey everyone! Feel free to call me Alice or Steve. I'm an Ohio based cosplayer, I've been going to conventions for around six years now and I'm just starting to branch out to out of state events, selling prints doing commissions and other things. Come stop by and say hi! I'll be taking commissions and selling prints as well as taking requests for a cosplay calendar for 2022! Some of the Fandoms I'm hoping to bring prints for are The Arcana, Hetalia, Harry Potter and possibly Danganronpa!
Follow Altaivira
---
Masha Cosplays
Masha Cosplays has been a lover of cosplay for years, but really found her cosplay niche with lewd and nonsense content creation! Want to see your faves but in a sexier, fun, and adult light? Check out Masha's work!
Follow Masha Cosplays
---