The Cosplay Meet & Greet is for any cosplayer new to the scene or a veteran to see fans, make new friends & fans, and sell prints/merch for free. The event will be held Saturday of the con (November 20th) from 11am – 3pm. All you have to do is fill out the form to enter!
Particpating Cosplayers
LevanMarieCosplay and C.M. Cosplay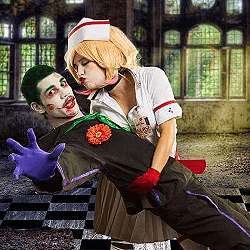 Hello lovelies we are LevanMarie Cosplay and C.M. Cosplay we are a married cosplay duo who has been cosplaying for 6+ years,we both have done multiple charity events,judging cosplay contest we are just a couple of cosplayers who fell in love in the convention scene and cosplaying scene we just want to spread the love and fun of cosplay to the world.
Follow Them:
---
RoseZ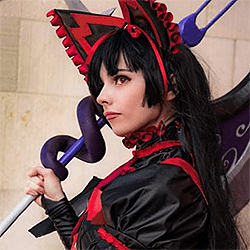 Rosez is a cosplayer, seamstress, foamsmith, gamer and so much more, with a deep rooted passion for all things geek. Rose uses cosplay as an outlet to show off her favorite fandoms and creativity. From comic books, anime, video games, original creations and more, she has done it all! Over the years she has be honing her skills and has won numerous awards. This makes her a great source of knowledge on cosplay crafting. Get to know RoseZ more at Colossalcon Texas.
Follow RozeZ: